As Colorado's newest bingo hall, Slammers Bingo has over 14,000 spacious square feet of luxury, including the latest construction design with beautiful marble and carpet floors, excellent lighting, and over-sized rest rooms. We are equipped with an elevated caller stand with an excellent audio system connected to 11 TV's and easy to see flashboards so players can keep track of the action. We also offer ELECTRONIC BINGO MACHINES.
**January Must-Go's**
Friday January 13, 2017
3:30 pm
Evergreen Elks
Friday January 20, 2017
11:30 am
Denver Elks
$$ YOU CANNOT BEAT THE GREAT "BUY - INS" OR THE "HIGH ROLLER PAYOUTS" ANYWHERE $$
$10 BUY- IN + $1 PER PACK
**LOCATED ON THE N.E. CORNER OF WADSWORTH & JEWELL,(1884 S.Wadsworth Blvd.) LAKEWOOD COLORADO**
HALL HOTLINE: 303-339-8250
* ON BEHALF OF SLAMMERS BINGO CHARITABLE ORGANIZATIONS, THANK YOU FOR COMING OUT AND SUPPORTING OUR WONDERFUL CAUSES.
**DOORS WILL OPEN 90 MINUTES PRIOR TO THE START OF THE SESSIONS FOR "FIRST COME FIRST SERVE" SEATING! **
! JUST THINK, ONLY $11 GETS YOU IN THE DOOR FOR SOME GOOD CLEAN FUN ! WITH THE ECONOMY THE WAY IT IS TODAY, YOU CAN'T BEAT THAT !!

Slammers Bingo welcomes all non-for profit Charitable Organizations into our hall as a means of raising funds for their specific cause. Please call the Hall at 303-339-8250 for more information.

Slammers Bingo has the best concession area in the state, we offer home-made food featuring fantastic Mexican specialities, including green chili, burritos, tamales and tacos for your affordable dining pleasure.

Slammers Bingo was created so that various Charities / Organizations could raise funds for their specific fundraising needs. Slammers would like to express our sincere thanks for supporting these Charities / Organizations so that they may reach their goals for their specific cause.

Slammers Bingo also offers a large well-lit parking lot and easy access from all major bus routes.
---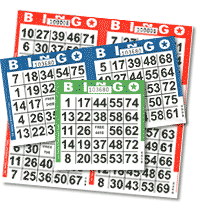 Progressives
| | |
| --- | --- |
| 5280 Gymnastics | $2,561.00 |
| Alpine Skate Club | $9,120.00 |
| American Legion #103 | $1,821.00 |
| BPOE Denver Elks #17 | $4,123.00 |
| Compass Montessori School(Blackout) | $9,426.00 |
| Dakota Ridge Instrumental Music Boosters | $5,670.00 |
| Evergreen Elks #2363 | $2,914.00 |
| Lakewood Performing Arts Council | $1,975.00 |
| Michael S. Jacobs Foundation | $1,200.00 |
| Rocky Mountain Feline Rescue | $2,689.00 |
| Rocky Mountain Splash | $1,000.00 |
| V F W 322 Ladies Auxiliary | $2,710.00 |